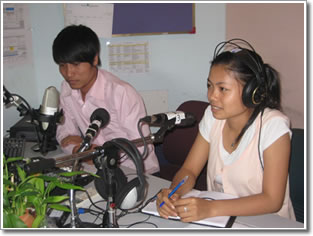 FEBCambodia is a Christian radio mission based in Phnom Penh. We communicate God's love in the Khmer language through FM and short wave radio broadcasts, and through personal contact with our listeners.
Through the transforming power of the Gospel, we want to see Cambodian families and individuals experience HEALING from the past, receive HELP today, and enjoy HOPE for the future.
FEBCambodia is a member of FEBC International.
News & Events
Preserving marriage, preserving family
Marriage is an important, once-in a-life-event for most people. It is a big transition which has power to influence your life drastically. It is a promise that couples make about living together till the end of their life no matter what happens, and always being there for each other in the happiest and hardest times.
Read more ...